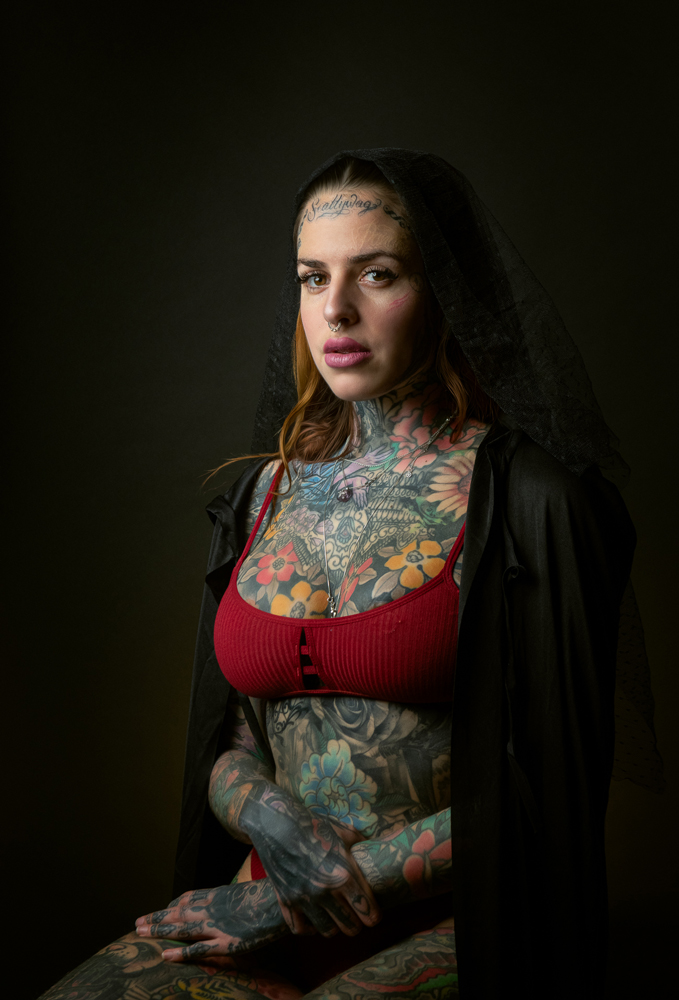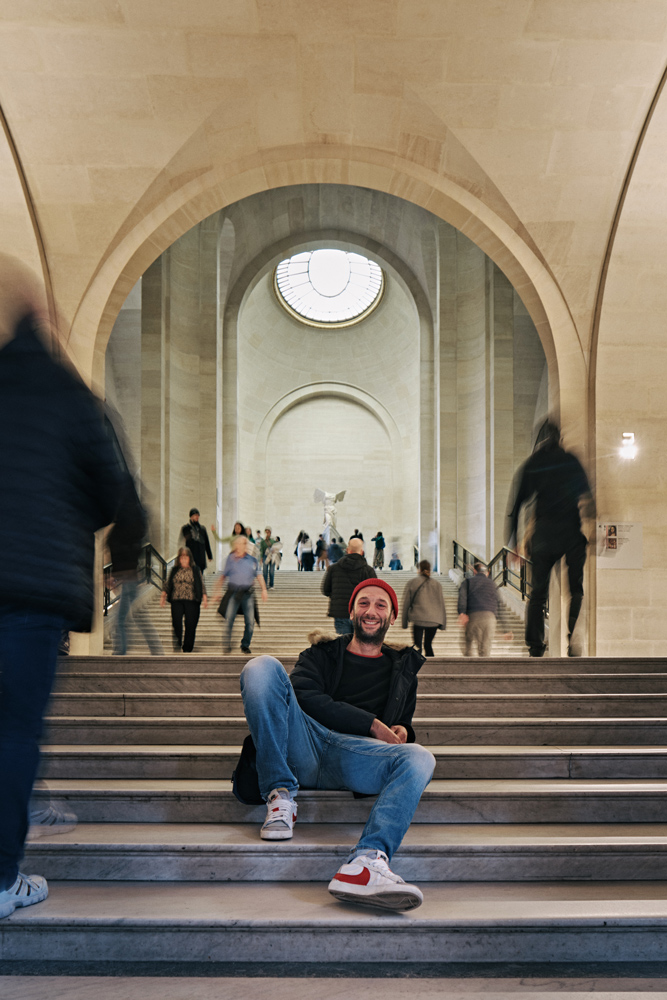 Photo: ©Waleed Shah
« Without weapons, hatred, or violence » wrote Spaggiari. The sensation can be found in this piece.
« My vision of 2023 Mona Lisa takes place in Paris, at the Louvre, where Mona Lisa belongs. You can find it by visiting the well-known « Salle des États » and utilizing Augmented Reality (Artivive app) to show what lies beyond Leonardo Da Vinci's artwork. My rendition of the Mona Lisa offers us a true art exhibition by dedicating her entire body to tattoo artists. In doing so, she transformed herself into a masterpiece, like a live sculpture, with fascination, glamour, and f***ing ART. »
At NFT Paris, artist Philippe Sheraf introduced a digital artwork he created by manipulating Leonardo da Vinci's Mona Lisa, using the same technology he had previously used in his exhibition at Montpellier Airport. Visitors to the Louvre are able to experience Sheraf's work by using an augmented reality application (Artivive app) on their phones. The resulting image shows a young woman in black robes and a veil, similar to Mona Lisa's pose, but with a body that does not conform to Renaissance beauty standards. The work aims to challenge aesthetic codes.